Pony Club
Join Us!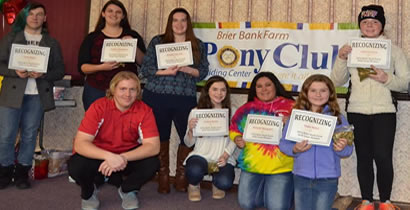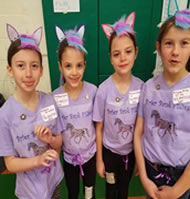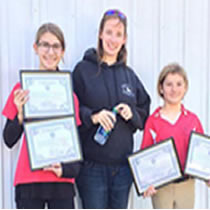 Pony Club Riding Center
---
Brier Bank Farm became a Pony Club Riding Center in 2015. We are currently the ONLY Riding Center in our region(North Central Prarie Region). What does this mean? Well... it means
We offer the use of our horses for those taking lessons who also want to be involved in Pony Club.
We offer both mounted and unmounted progrsmming throughout the year.
We charge a nominal $25/month fee to be in Pony Club.(Plus the national yearly fee)
We participate in unmounted Quiz Rally each year.
We participate in mounted Games, Show Jumping, & Dressage Rally.
We have several parties throughout the year for PC families.
We offer Pony Club member only summer camps.
Our students learn to ride, but they also learn so much more! Responsibility, confidence, teamwork, independance, and how to have fun!
Click here to discover more about The United States Pony Club and to find a Pony Club near you!