2018 Horse Shows
Saturday, May 5 - Brier Bank Dressage/Hunter Show
Saturday, June 23 - Brier Bank Dressage/Hunter Show
Saturday, August 11 - Brier Bank Dressage/Hunter Show
Saturday, September 8 - Brier Bank Dressage/Hunter Show
All Dressage/Hunter shows are MISHO, MHSA, & MOHJO recognized. As well as offering THT awards in both Dressage and Hunters!
*Due to a scheduling conflict, the May 5 Hunter show is NOT MHSA recognized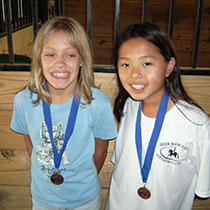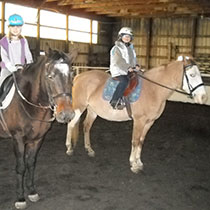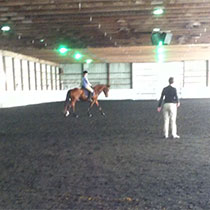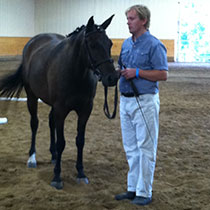 Horse Shows
---
Home Shows
Showing can be a stressful and expensive experience. Our schooling shows are designed to provide horses and riders with a comfortable environment to engage in friendly competition without the hassles experienced at the larger shows.
Dressage classes are held in our regluation size 20 x 60 meter outdoor dressage area (weather permitting) or in the spacious 80 x 200 foot indoor arena. Box stalls are available for rental, and there is always something good cooking in the concession stand!
Fewer fees. Fewer worries. More fun with your horse. Isn't that what showing should be about? Come visit us!
Away Shows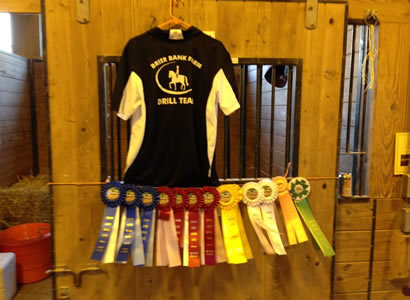 The instructors at Brier Bank encourage students of all ages to consider attending shows in and around the Metro St. Louis area. Coaching and trailering services are available from the farm staff. Our students and horses have the confidence and skills necessary to perform well at home and away shows.

Brier Bank attended the Southern Illinois Dressage Classic in DuQuoin, Illinois. Pictured are some of our winning ribbons from our 2016 Drill Team! Congratulations horses and riders!